Plenty of mystique surrounds the German U-boats of WWII but you don't hear much about the Kriegsmarine torpedo boats. The Schnellboot or S-boote ("fast craft") was a German torpedo boat that saw service during the second world war. These torpedo boats were approximately twice as large as their American and British counterparts. The S-boote was better suited for the open sea and had a substantially longer range at approximately 700 nautical miles. At the beginning of the war, only 18 S-boats were in service. But, between 1940 and 1945 about 230 of these boats were built. They became prizes after the war and were studied in great detail to learn their secrets. To the Allies, they were known as 'Easy Boats' (E-boats). The only surviving S-boot is the S-130 in Britain. It is currently being restored to it's original configuration.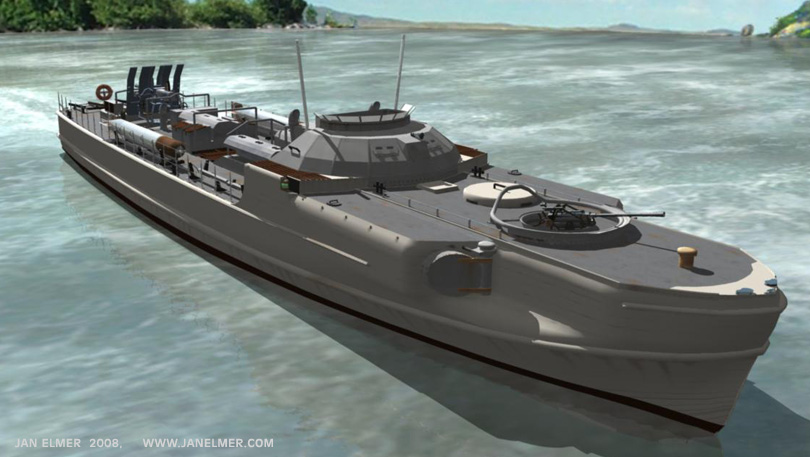 After the war, the future US president John F. Kennedy visited defeated Germany with US Navy Secretary James Forrestal. JFK was interested in the German PT boat counterpart so he made a point to carefully inspecting an intact "E-Boat". Kennedy's diary records concludes that the Schnellboot was "far superior to our PT boat."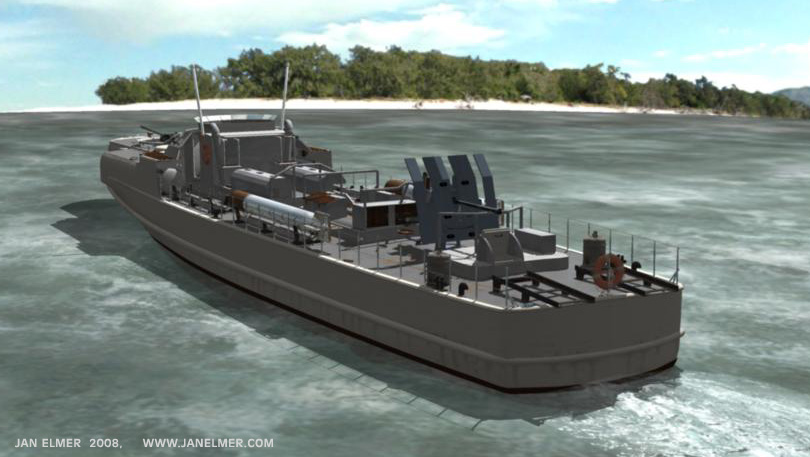 The S-100 was driven by three Daimler-Benz MB 511-V 2500 hp Diesel engines providing an overall power rating of approximately 7500 hp. This translated into a speed of approximately 43.5 knots (briefly accelerating to 48 knots).

Below is a shot of a smoke generator and one of the many ammunition lockers.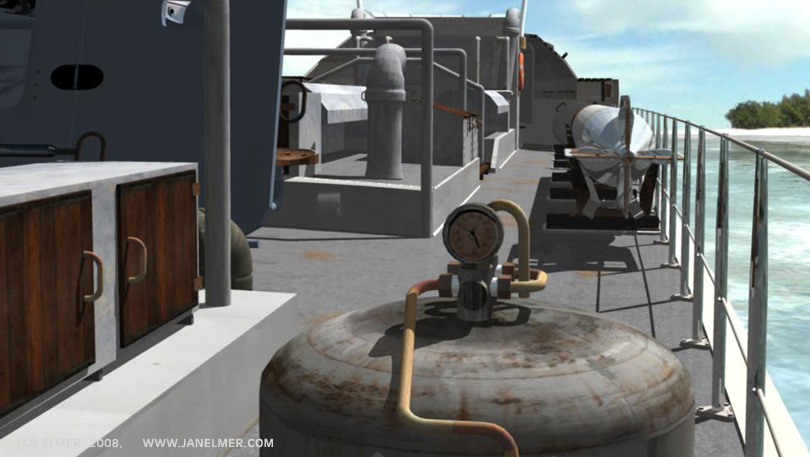 Here is the typical 3.7cm Flak gun used on many S-100 type boats. This gun was also used on some U-boats.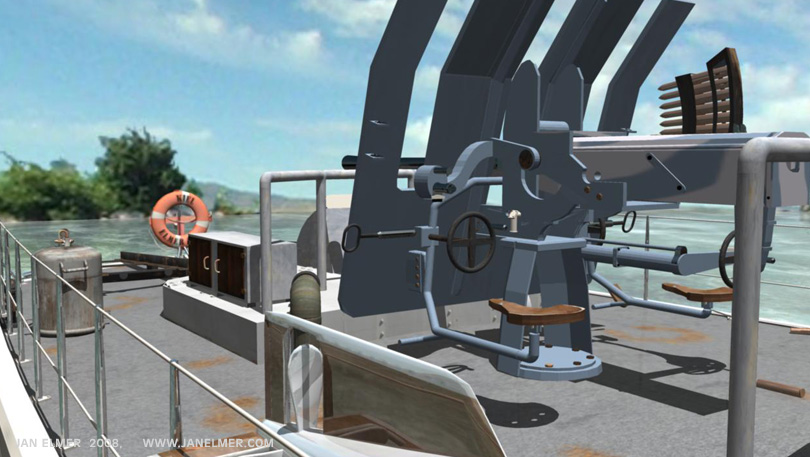 The Typical S-100 carried two torpedoes in their tubes thought they could also carry two extras for reloading. As you may guess, the extra weight of the extra torpedoes did affect the performance of the craft so they were not often put on the craft.

Below you can see the armored bridge. The top bridge was used for observation and used to line-up the shot for the torpedoes. The ships wheel was actually located in the pilot house behind the armor plate below the observation bridge.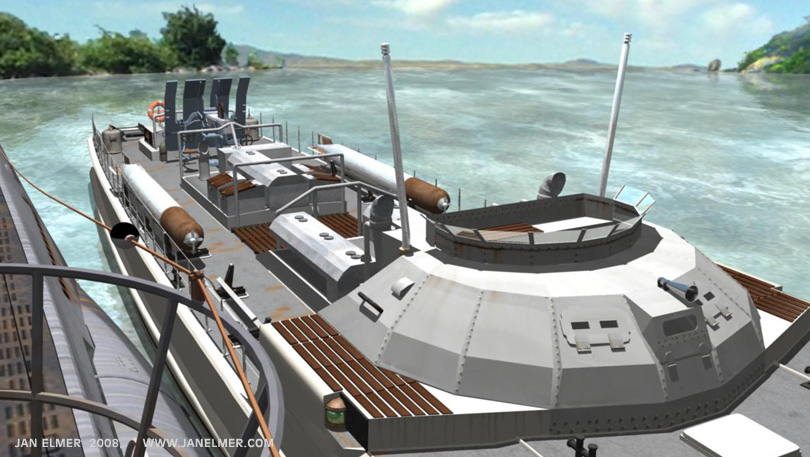 As part of the modeling process, I use reference guides to help me create the basic shape of model. I generally spend some time doing research and gathering photos to use as a reference before I start. I create most of my models using polygons rather than the NURBS or SubDivs method.

You can imagine all of this takes plenty of time. And it does! I have no kids and my spouse is very supportive. I spend 90% of my free time, after my fulltime 9-6 full time job in Healthcare, to create these 3D scenes. You might say, it is a way for me to relax!