Here are some of my latest 3D scenes as of January 2009. This is the control room of my submarine. I use a volume shader to add the effect of damp air. I am working on the diesel engine room now and will animate the rod movements. I will post it when I have it finished (A still - not the finished animation).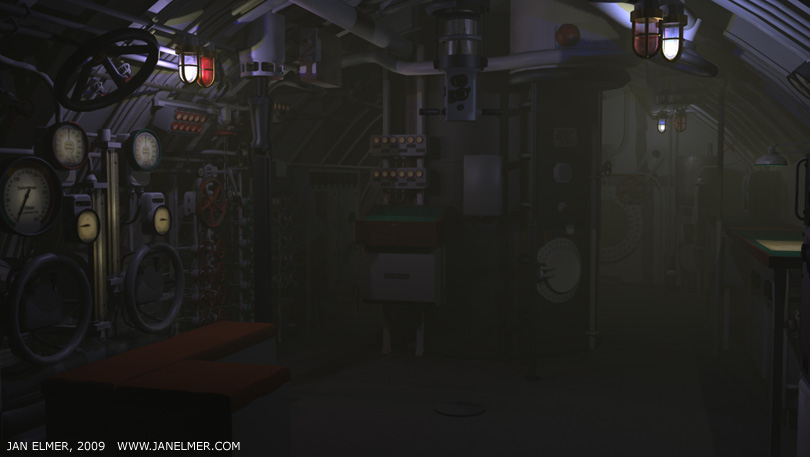 This is me playing with caustics and volume shaders. This is part of an animated sequence that looks much better using higher resolution images. When I used the JPEG format for the internet (for file size) the gradients look a little degraded. The final movie sequence will be in (H.264/MPEG-4) so it will look better!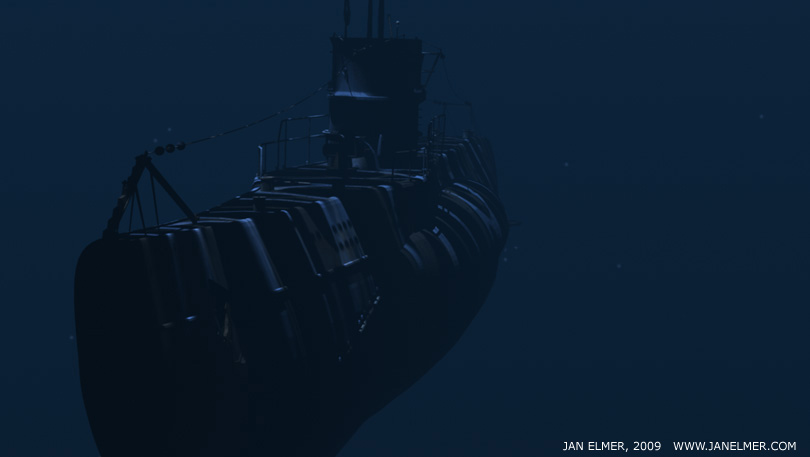 This is another view of the Control Room from the map table. The cool thing about this scene is the ability to control everything using layers including the lighting. I makes set up for shots easy!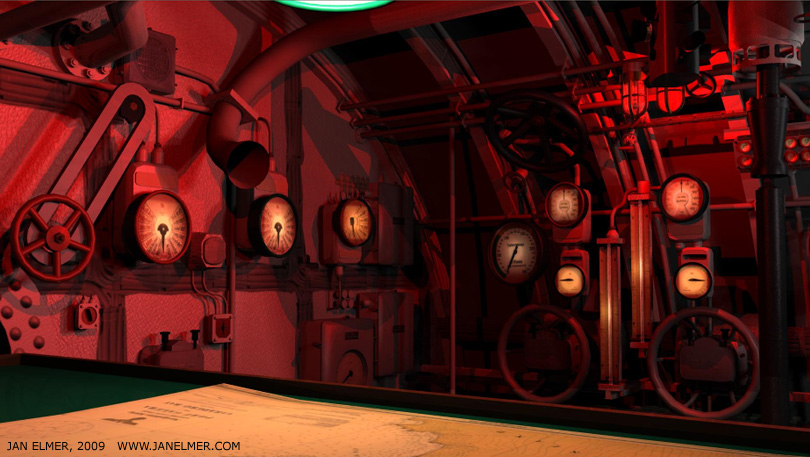 Here are some bunker scenes I did June of 2008. At that time, I had been using Maya about 1 year. Since that time, I have created a large libary of textures. I believe it takes about 3-5 years for a person to become really proficient using Maya, creating textures, and learning how to light a scene.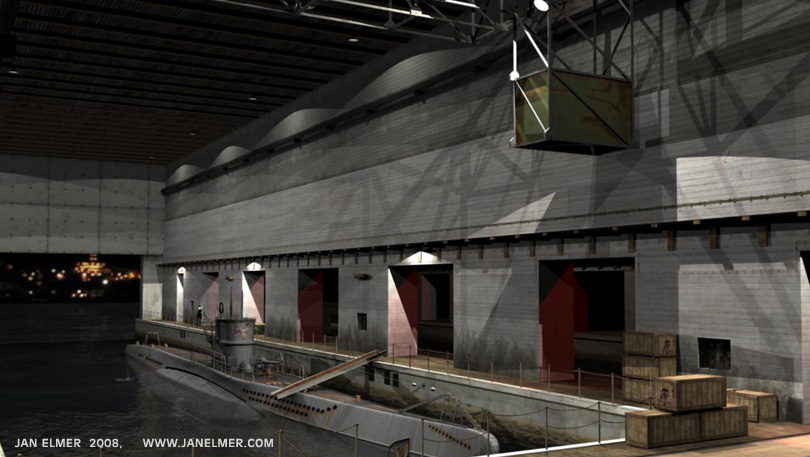 Here is another view from the waters edge. Half the fun of creating the 'digital dioramas' is having the freedom to compose 'shots' from virtually any position around the subject. I can see why so many film producers/directors use 3D to visualize their scenes before beginning to shoot.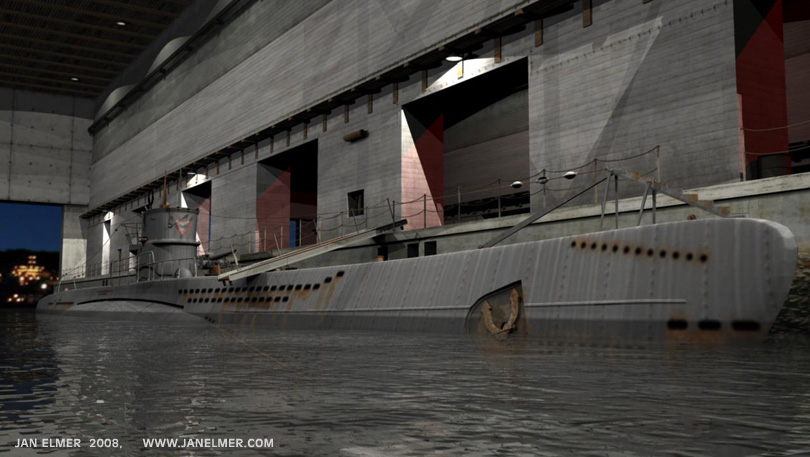 I like to create scenes under various lighting conditions especially at night or twilight. To me, the lighting is what creates the 'magic'! As in photography and film, lighting is everything. I try to think ahead and use materials that reflect and create the mood I am going for. Of coarse there are other factors that figure in as well such as Ambient/Specular color, transparency, color/alpha gain of a particular object.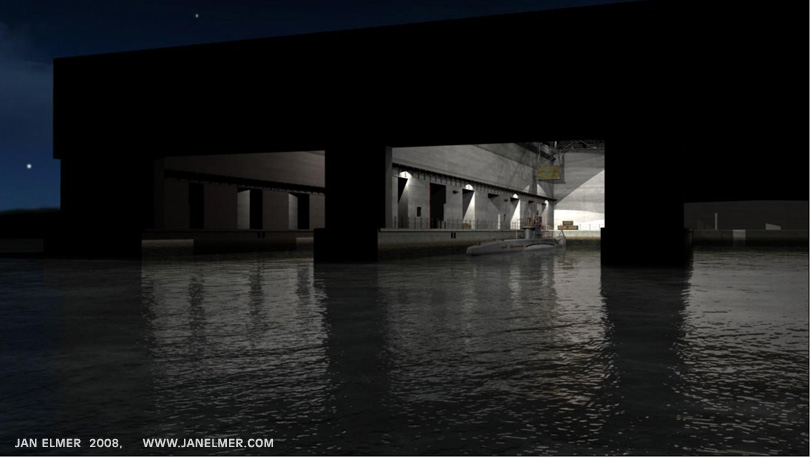 Here is a close up view of the U-Boats conning tower. Note the crates and fire extinguisher all created so I can use them in other scenes.