Design Solutions That Tell Great Stories
I am a designer who can take your ideas and business objectives to another level in reputation and sales. It all starts by listening to you and then putting myself in your end-users shoes to create something special. I typically prototype and refine things as part of the process. I can design a new site around an existing brand or help develop a new brand identity. Growing your brand takes more than just lines of code. It is the result of careful and strategic planning and user-friendly solutions. I can help develop the front-end and back-end web components. At launch, you will end up with an elegantly engineered, mobile friendly, and secure web solution that provides the end-user with an emotionally irresistible experience. But designing and launching a website is only the beginning of a long journey. Moving beyond adding 'keywords' to a website, NEW SEO has added to the complexity of having search engines find and rank your site. New SEO now involves a campaign of creating content and adding Social Media components into the equation. I am well versed in new SEO and will be glad to help make your site, brand, and story successful.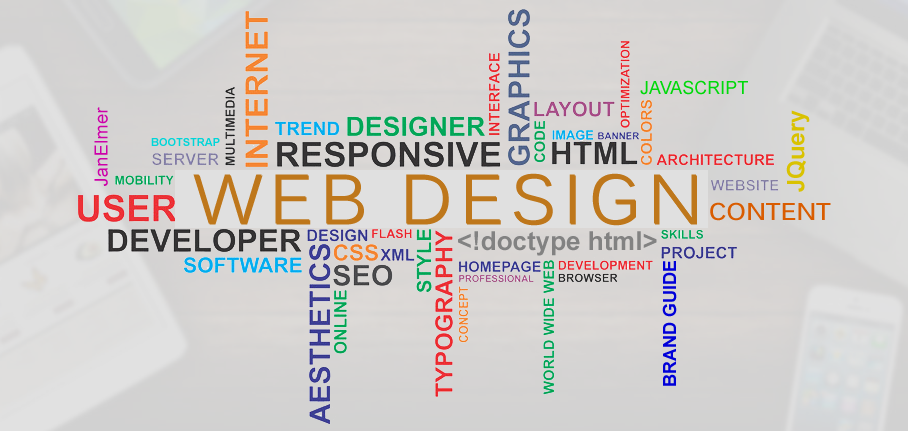 2023 Web Trends
The design of any website is a valuable part of your business' marketing efforts -- not to mention your sales and customer service efforts, too. The following are some of the website design and marketing trends for 2021:
Make the home page large: "Cinematic", "Book Cover", use 'Hero Images' or MP4 video backgrounds.
Less reliance on Flash and more on HTML5
Innovative parallax scrolling
Skeuomorphism is on the decline. Less 3D shapes, less gradients, less complex textures
Cleaner lines, flat icons are vogue, less screen elements are better - i.e. hidden menus
Combined use of photos and vector illustrations
Scalable Vector icons are replacing png icons and graphics - i.e. Google Font Library, Font Awesome
SEO. Better page tagging, keeping on top of Googles ever changing algorithms.
Better CRO to improve your website metrics
Professional Website Design Services
Almost 46% of your visitors will judge the credibility of your organization based on the design of your website.


Design

Custom Website Design
Website Redesign
eCommerce Web Design
Mobile Website Design
Responsive Website Design
SEO Website Design
Lead Generation Website Design
Marketing

Social & digital campaigns
Social content creation
SEO Copywriting
Branding & integrated campaigns
Campaign landing pages
Online advertising & media
Visual

Motion Graphics
Branding
Special Venue Content
Animations
Video Hero Content
Video Production
Ad Productions
Targeting

Platform marketing
Media planning & buying
Digital & social advertising
Native advertising
Partnerships
Search engine marketing / optimization
Media performance & analytics
Measurement

Social listening and insights
Paid, Earned & Owned landscape analysis
Social, marketing & business KPIs
Primary research, panels & surveys
Analytics dashboards
Program measurement